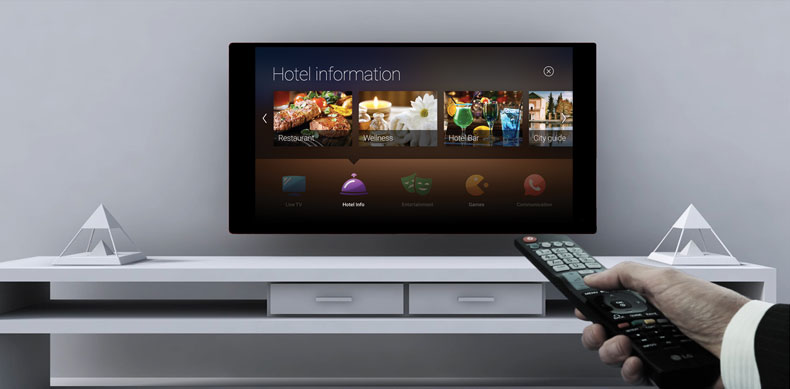 Next generation TV solution to offer digital media services to your guests. Fully customisable user interfaces for maximum entertainment. Transform your TV set into an Information and communication hub.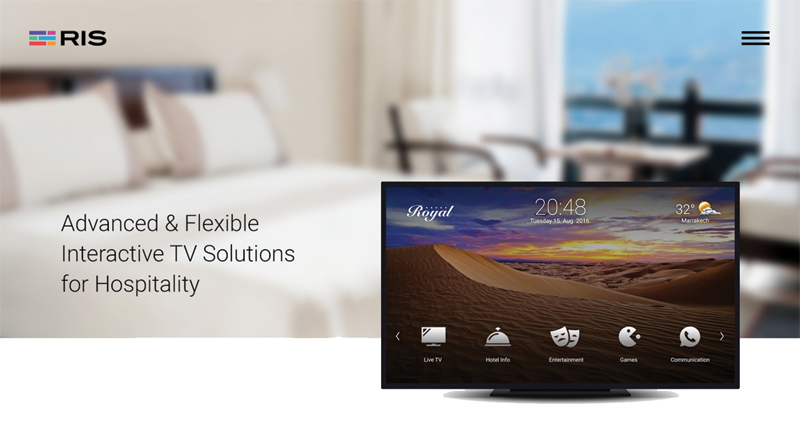 RISTV

offers a unique guest experience by allowing multiple information and entertainment options with access to exciting high quality content. Guest can access TV channels, VoD, Internet, games, information, promotions and hotel e-shop.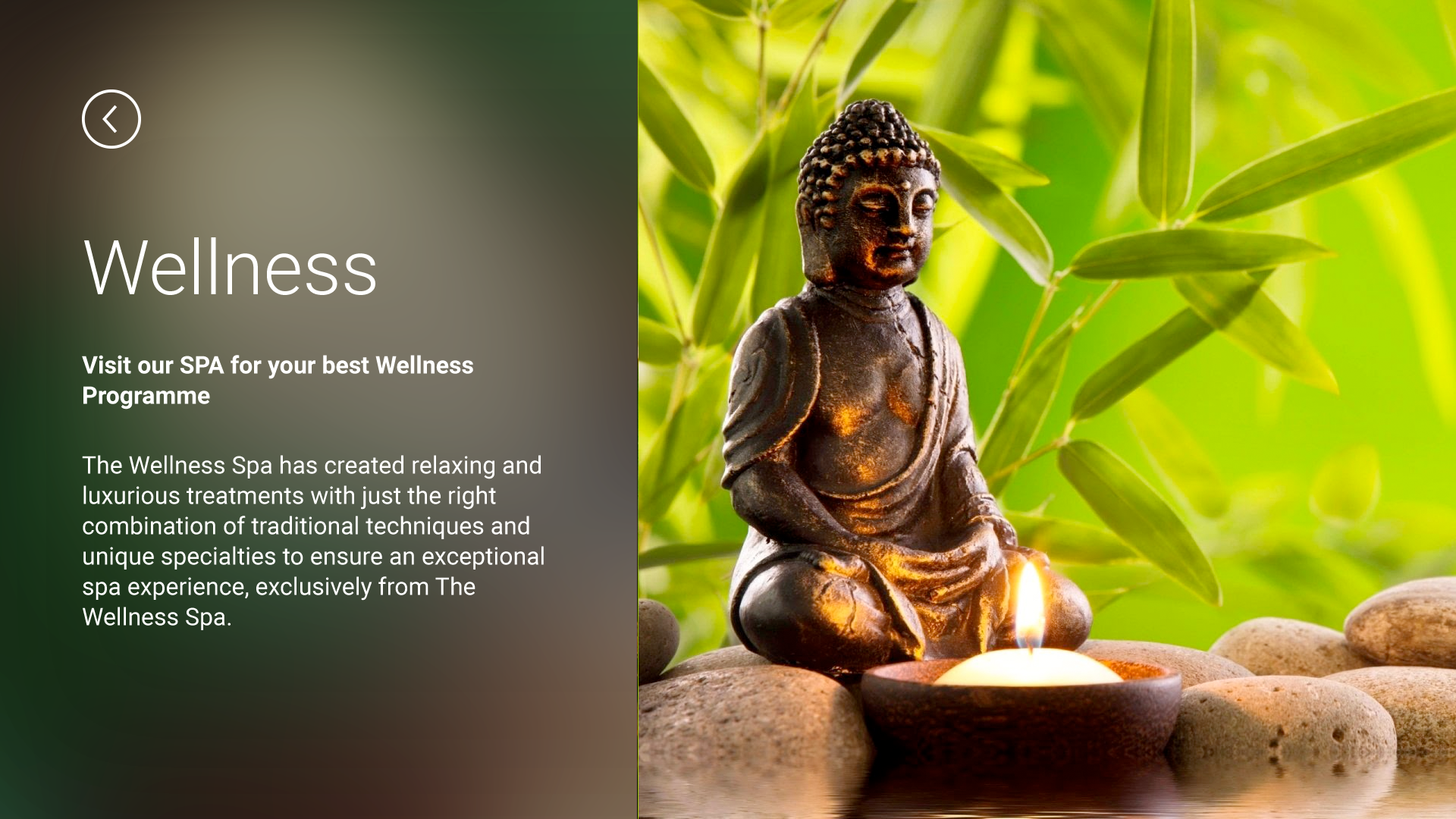 Customers don't read the information booklets left at their disposal in their room. RISTV gives them all the information available about your hotel. Thus, they can enjoy the services provided and increase their shopping cart.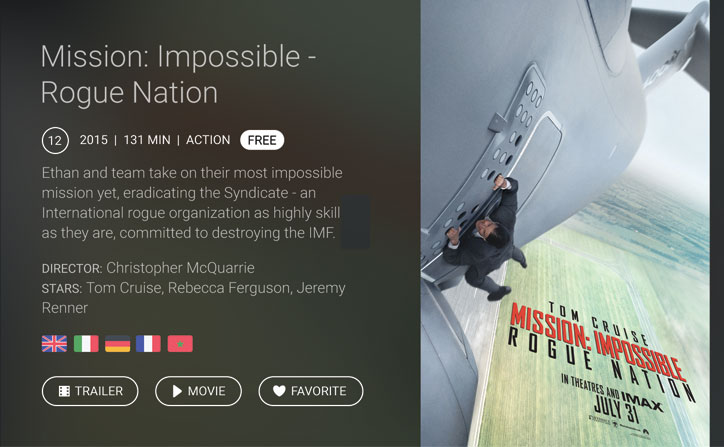 Let your customers enjoy Movies, HD TV Channels in multilanguge, Games, Internet and more, to improve their stay by giving them an unforgettable experience.
100% stable Solutions with 24/7 Services
Your guests need a 100% robust and reliable solution. With our experience in the hospitality sector since now more than 20 years, we can offer you a stable and scalable solutions to protect your investment.
Our experience in the hospitality industry since 2001

Founded in 2001 in Switzerland and expanding in Europe, Middle East and Africa, RISTV has expended and deployed its solutions in numerous hotels and resorts.
RISTV is one of the leading solution provider focused on developing converged technology solutions for the hospitality industry.
With a longstanding track of more than 20 years record in delivering high-quality solutions to some of the world's leading hotels, RISTV aim to continously deliver cutting-edge solutions at very competitve prices which will revolutionize the way you communicate, interact and entertain your guests.
OUR Commitments
We respect our business partner and are committed to our engagement to deliver what we promise.
PROTECT Your Investments
We look constantly into the future to assure your investments and to be always up to date.
satisfaction is key
Product and service satisfaction is key for us to assure a long term partnership by deploying robust solutions.
our Clients – they trust us!





















We struggled many years with different IPTV and Room Entertainment systems, until we found RISTV. At the beginning we were very uncertain, but as soon as RISTV told us they will rent the whole system with a money back guarantee, we had nothing to lose. Now after more than 4 years, I have to admit it is the most robust and stable system I ever had in my resort!
Looking for a Survey Checklist?
Need a quick survey? Are you looking for a digital solutions that will enhance the customer experience in your hotel? Please answer a few questions in the following survey and we will give you a preliminary quote for your new system.
Get in touch – Contact form